05 Oct

New! Fast, secure digital earnest payments with Earnnest

Global MLS has partnered with Earnnest, the largest digital earnest money service in the U.S., to bring you secure and convenient digital earnest money payments directly inside Global MLS.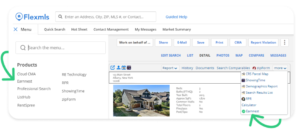 Unlike checks or wire transfers, digital earnest money payments allow you to:
Easily request earnest money

— You can send an earnest money request from within Flexmls at any time.

Avoid failed payments and delays

— Earnnest runs a preliminary check to ensure sufficient funds are available

before

a transfer occurs.

Eliminate the risk of fraud

— Checks and wires come with fraud risks. Earnnest eliminates checks, wires, and risks by providing a digital payment alternative. Our bank-level encryption provides the privacy clients want and the security your business needs.

Automate and streamline the earnest money process

– Earnnest auto-generates payment receipts for the buyer, agent, and escrow holder. 
To learn more about digital earnest money, join our live webinar on Monday, October 16th at 11:00am, where Earnnest's digital payment experts will walk you through the platform and show you how to collect earnest money digitally in less than 90 seconds⚡️
To take advantage of this integration within GlobalMLS, ensure that your escrow holder is registered with Earnnest—it's completely free!